Events for 2020 are subject to reccommendations from the governor and the state regarding large group gatherings. We will update everyone with information regarding events as soon as possible.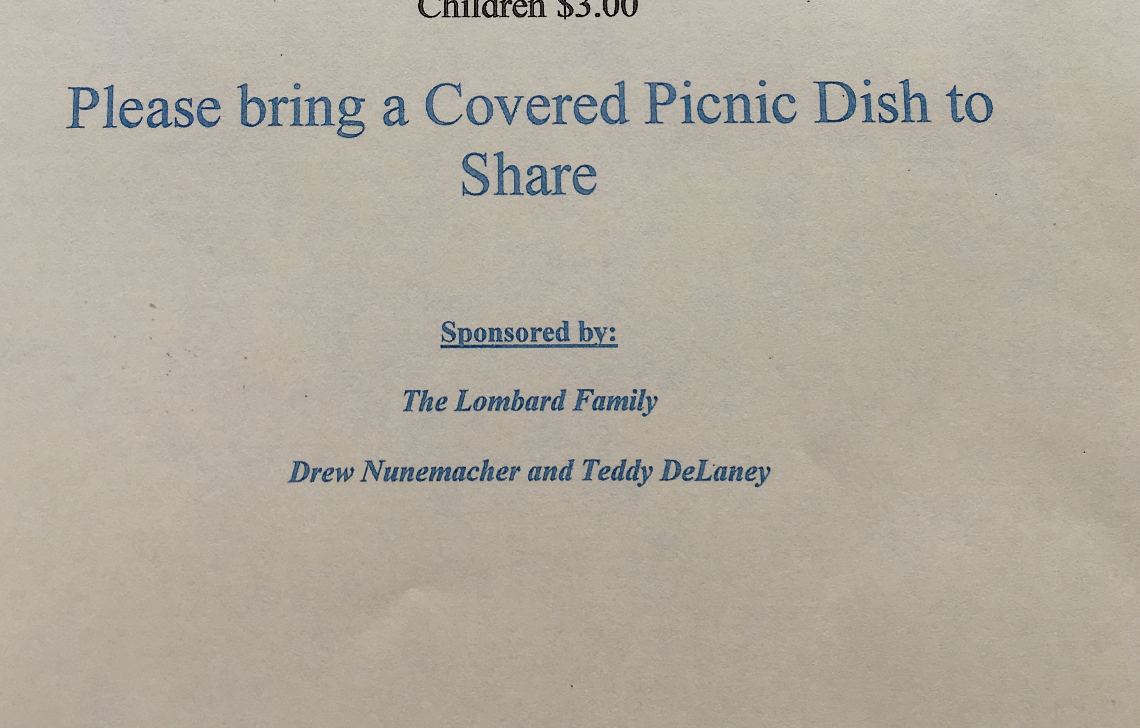 COMMISSIONING DAY­
Members storing boats must attend. Get the club ready for the season! Work starts at 9am. BYOC (bring your own coffee), and pizza and beverages provided after cleanup.
LAUNCH PARTY
Hosted by the Arnauds. Cocktails at 5pm (BYOB), Dinner at 6pm, Sunset at 7:55. Invite and RSVP instructions to come.­
MEMORIAL DAY PICNIC­ ­
Hosted by your Board of Governors. ­
June Covered Dish and membership meeting
JUNE CO-ED bunco PARTY
Hosted by Leamor and Mitch Wasik. Email leamork@gmail.com to reserve a seat.
Father's day breakfast ­
Hosted by Justin and Sherri Matus. For tickets, email justin.matus@wilkes.edu or call (570)762-3640. Tickets available until June 12 for discounted price. Tickets also sold at the door the day of the breakfast.
July 4th picnic
Hosted by Old Man Water Sports Crew. Picnic is in the grove old school style.
July Covered dish and membership meeting­
Hosted by Tom and Andrea Mosca.­
July Breakfast
Needs Host.
3rd annual cornhole tournament­
Contact Jenn or Sarah to reserve your team.
August breakfast
Needs Host.­
August Covered Dish and membership meeting
RED SAILS PARADE
Sailboats leave at dusk.Light refreshments, hotdogs, and cookies served upon sailboats return. Hosted by The Ronczka, DiGiovanni, Moore, and Delaney Families.
Uncle johnnie's 13th annual fishing derby
Starts at 1pm. Sign up posted on the bulletin board. Hosted by Uncle Johnnie (of course!) Sign up deadline 8/26 @6pm.
DECOMMISSIONING DAY ­
Work starts at 9am. Many hands makes less work! ­
* Hosted the event last year but is an open to a new host if someone would like to take it over.