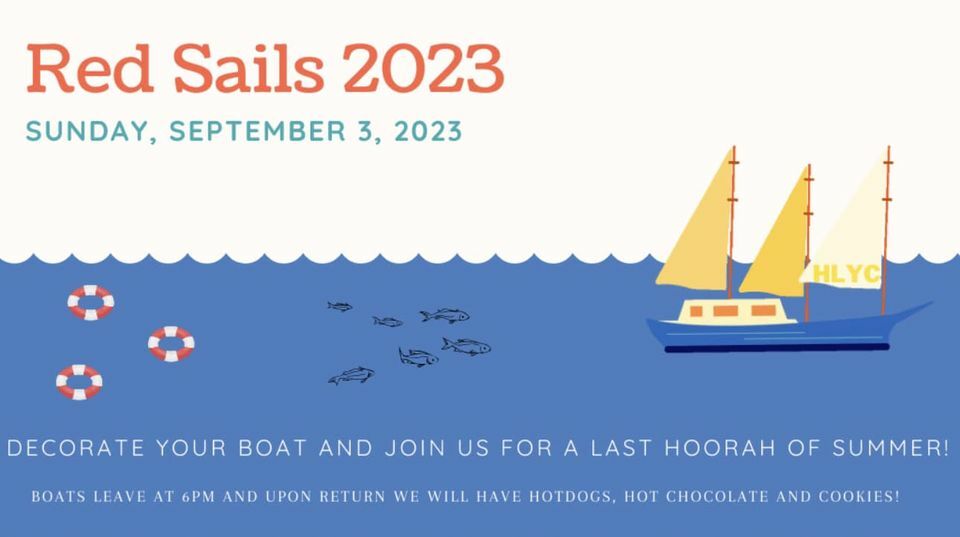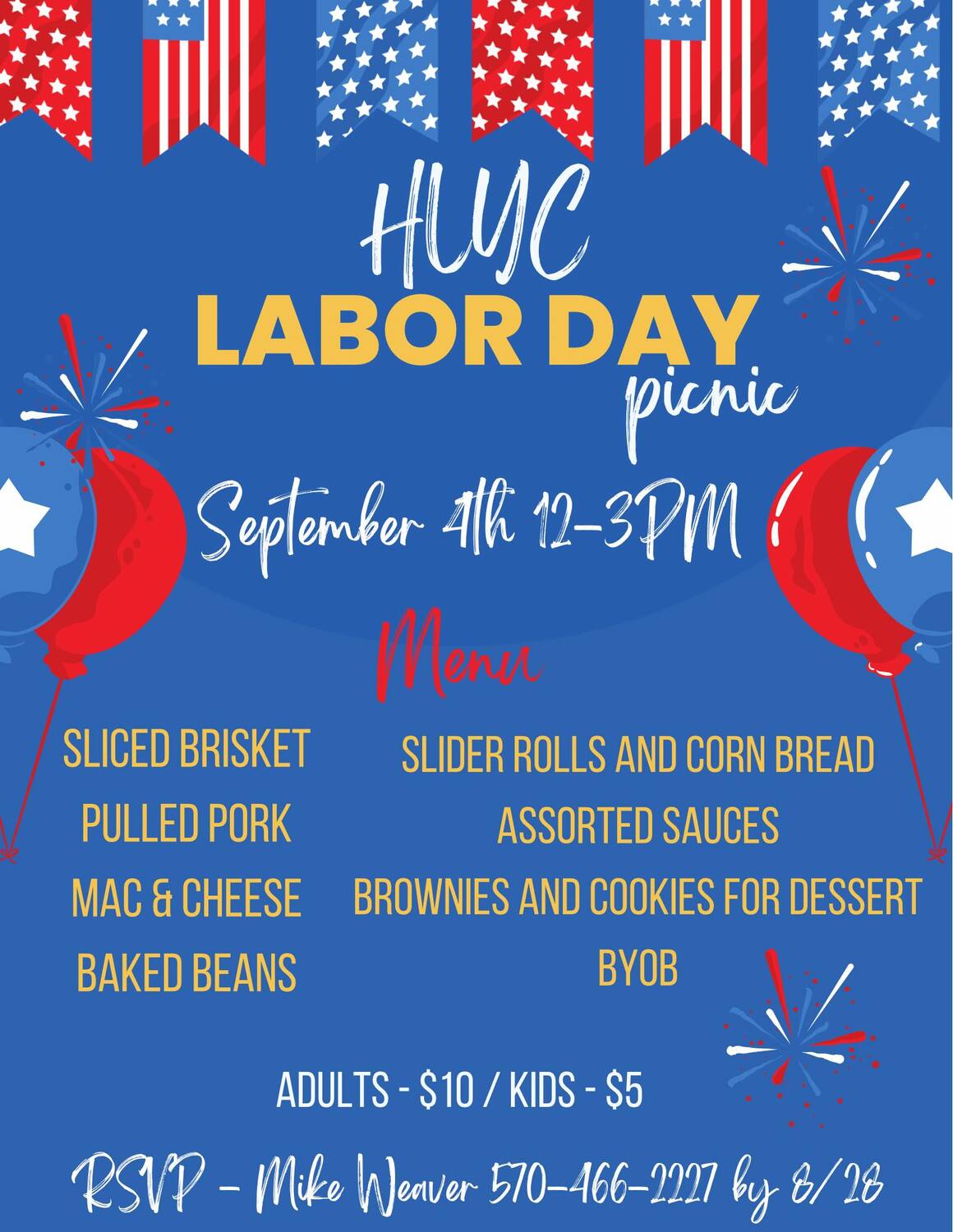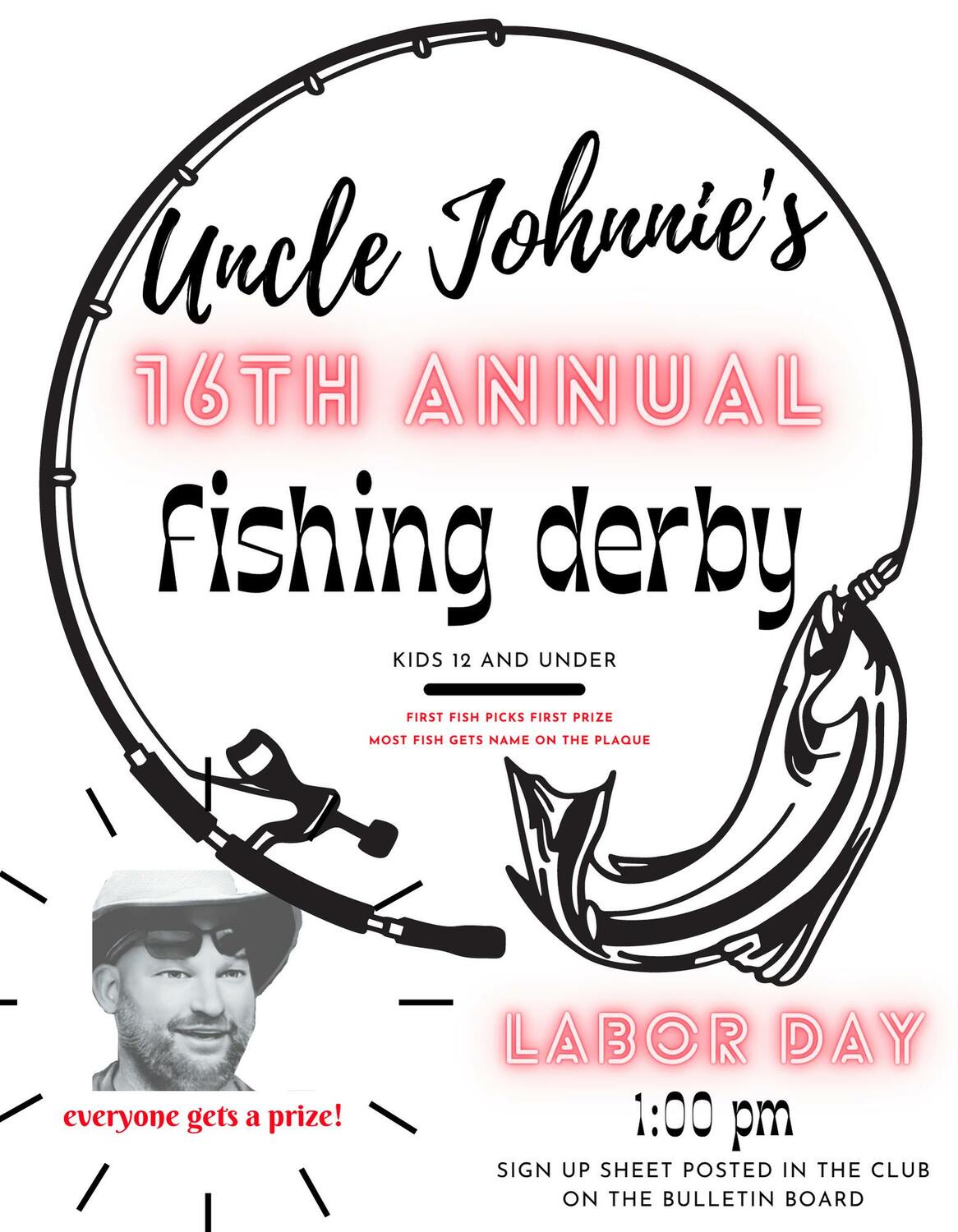 *Events for 2023 are subject to recommendations from the state regarding large group gatherings. We will update event information as soon as possible.
COMMISSIONING DAY­
Members storing boats must attend. Get the club ready for the season! Work starts at 9am. BYOC (bring your own coffee), and pizza and beverages provided after cleanup.
Commodore's LAUNCH PARTY
Will be held at HLYC. More details to follow.
MEMORIAL DAY PICNIC­ ­
Hosted by the Board of Governors. 12-3pm Bring your own beverages.
June Covered Dish and membership meeting
Hosted by Harrington, Celemente, and Davis
Father's day breakfast ­
Hosted by the Justin and Sherri Matus
JUNE PARTY - Family movie night
Hosted by Ronczkas and Govers
Trivia Night
Hosted by Snyders, Crossleys, and Luksh
July 4th picnic
Hosted by Old Man Sports and Next Gen. RSVP Required for this event!
July Covered dish and membership meeting­
Hosted by Lynns, Sankeys, and Filmores
July Breakfast
Hosted by Harringtons, Kellys, and Sobeck
July party
Swingset Launch Party!
INTRO TO SAILING
A fun event to introduce new sailers to th joy of sailing!
7th annual cornhole tournament­
Hosted by Ronczka and DiGiovanni. Must pay in advance.
August breakfast
Hosted by Wiringer, Fultons, and Braces
Covered Dish and membership meeting
Hosted by Humphreys, Rosens, and Nehers
RED SAILS PARADE
Needs Host. Sailboats go out at dusk! Refreshments for club members after parade.
Labor Day Picnic
Please RSVP
Uncle johnnie's 16th annual fishing derby
Sign up asap! Every kids gets a prize!
Lake gate
Hosted by Arnauds and Mylets
DECOMMISSIONING DAY ­
Work starts at 9am. Many hands makes less work! ­
* Hosted the event last year but is an open to a new host if someone would like to take it over.